Our Services at a Glance
Let's Design it, then let's Build it!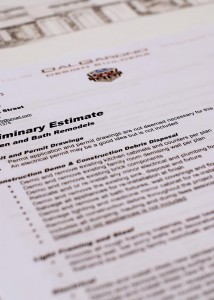 FUNDEMENTALS //  We love to build!  Whether it be a small remodel, building your dream home or even building out a TI (Tenant Improvement) for your new business.  DalGardno Design LLC would love to be there to help all along the way.  DalGardno Design LLC combines unmatched Design-Build services with meticulous construction habits and project detail that ensure a successful and enjoyable project experience every time.  Check out our testimonials page to hear what a few clients have to say about DDB.
ESTIMATING // ON TIME DELIVERY //  What most Contractors don't bring to  the table is a design pedigree nor do they ambitiously seek to make your project a perfect match of form and function.  Being a true Design-Build Contractor DDB will meet with you and provide a preliminary design concept and estimate within 5 days in most cases.  Most Contractors glance at the plans and simply slap it up and build it.  I can't tell you how many times we've been told we were the only company to bring fresh and relevant design ideas to their project.
Once your project is started, your schedule is forecast and issued, along with a clear and detailed list of the work to be performed.  DDB works hard to see that any design complications or surprises are resolved simply and easily, throughout the construction process to completion.  In most cases, the completion date is attained on time or even early, which is always a nice surprise.  DDB does it all, from design, budgeting and planning, to construction and installation.  You don't need to do a thing, except email us or call us at (720) 384-3496 to schedule a no cost consultation today!
Renovation nightmare, I don't think so!
DON'T START OVER…RENEW! //  We love to design!  Some times all a space really needs is a new look and/or a few adjustments to the floor plan.  Its not always in the budget or even effective to make a lot of changes, additions and renovations, but rather to select the most impactful changes and we would revel the chance to help.  Consider DDB for your home or business makeover, complete renovation or addition.  Just like we've done for clients on HGTV where we've suggested the kinds of changes that make a home or business sing, we would love to work together with you. The economy and rewards of remodeling rather than tearing down and starting over are obvious.  If you partner with DDB, you can add life, functionality and efficiency to any part if not all, of your home or business.  Again, DalGardno Design Builders provides the design pedigree that could only help you decide the best changes to make.  We can offer you many options that may have you falling in love with your home all over again.
Help is on the way!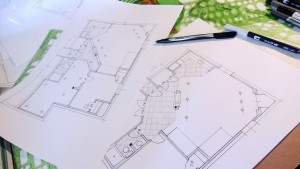 We would love to be your contractor!  Let DalGardno Design LLC creatively assist you with the ambitions and expectations of your project, the design, the theme, the budget and then the build-out; let us build just the right project for you.  We will support you throughout the entire process, providing a personal level of service you really should expect from a true Design-Build Contractor.  From the first design idea, through to all of the finish selections, to the final construction detail, don't leave anything to chance.  Get the design right the first time with DalGardno Design Builders.  We really do listen and do our best to see that your ambitions for your project are met and even exceeded.